What's inside a Step™ Cigarette?

Ingredients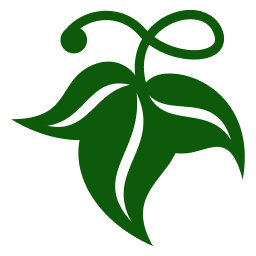 A proprietary blend of taro leaves and botanicals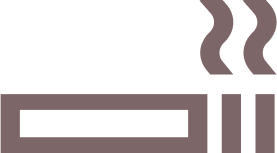 When combined in the right proportions, the taro and botanicals blend provides a kick, taste and sense of satisfaction similar to a traditional cigarette
Check out our FAQ
Try out Step™ Cigarettes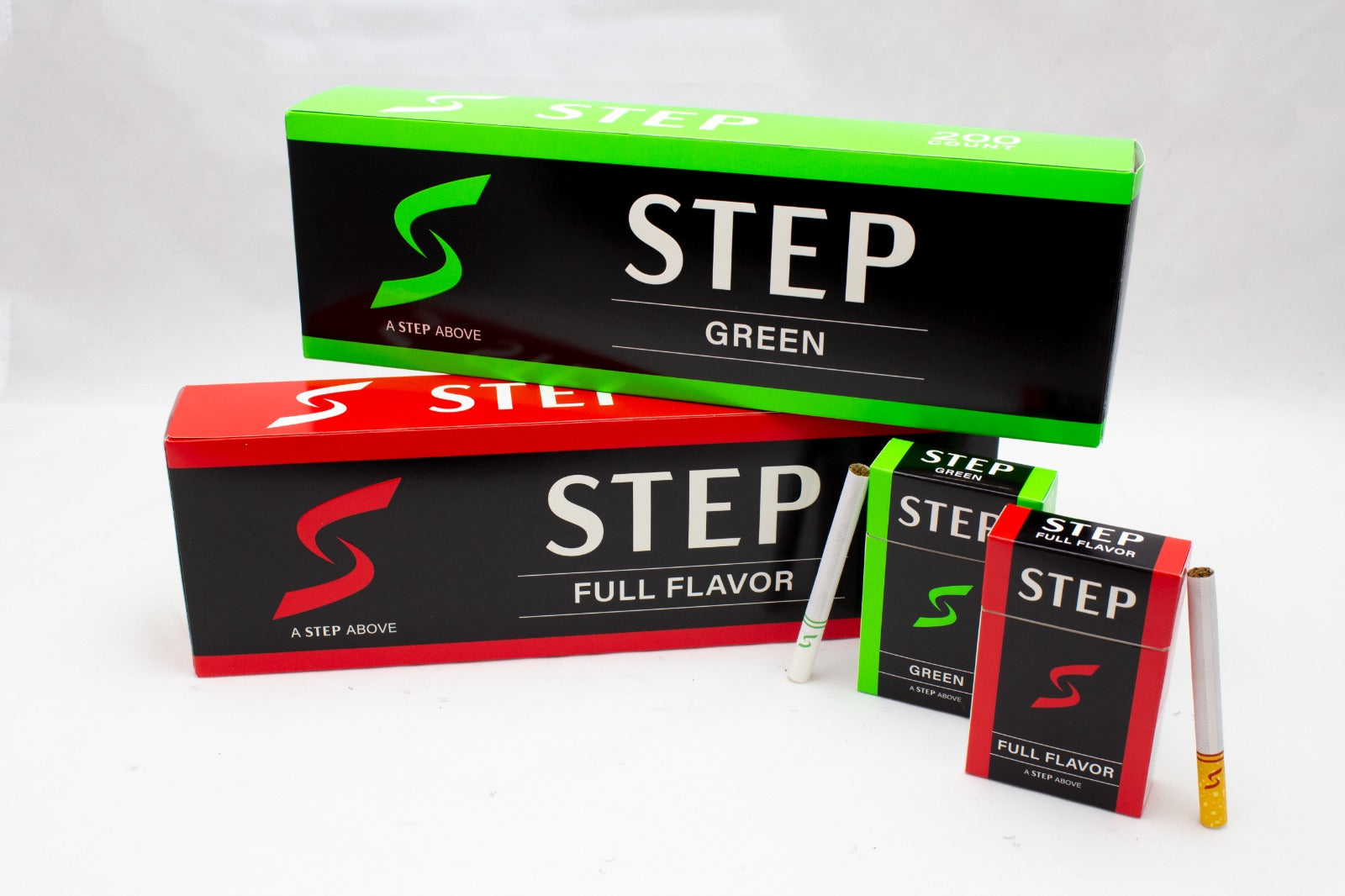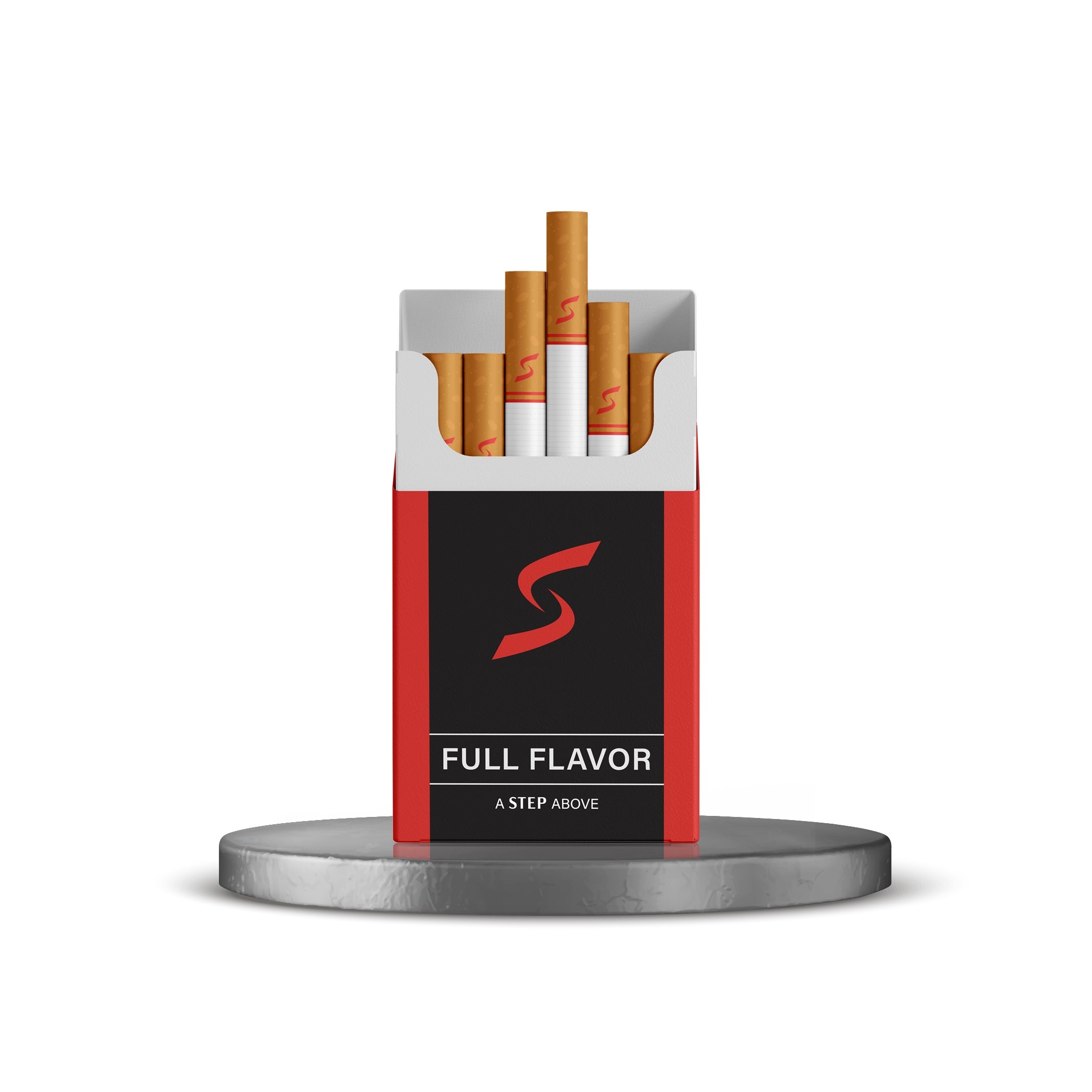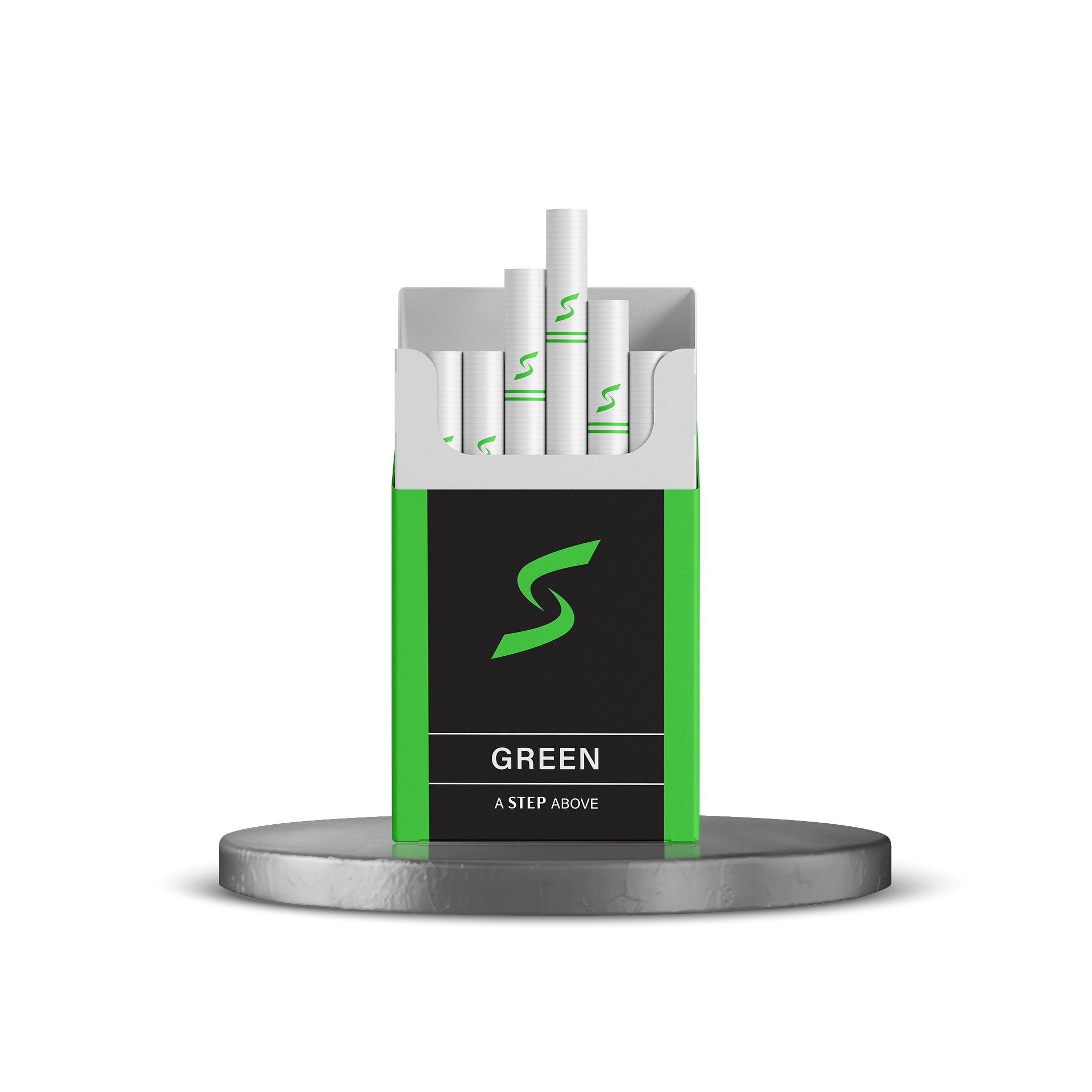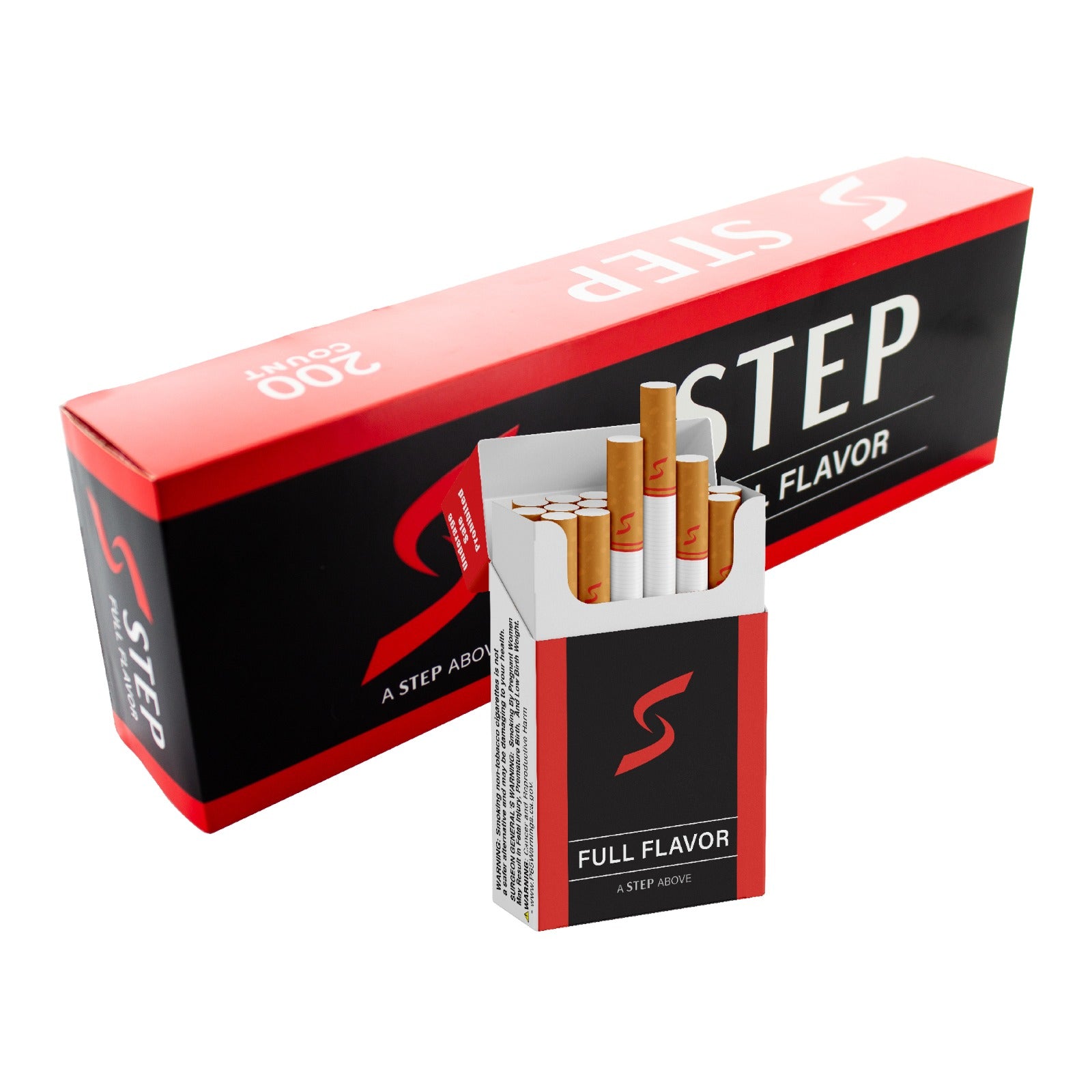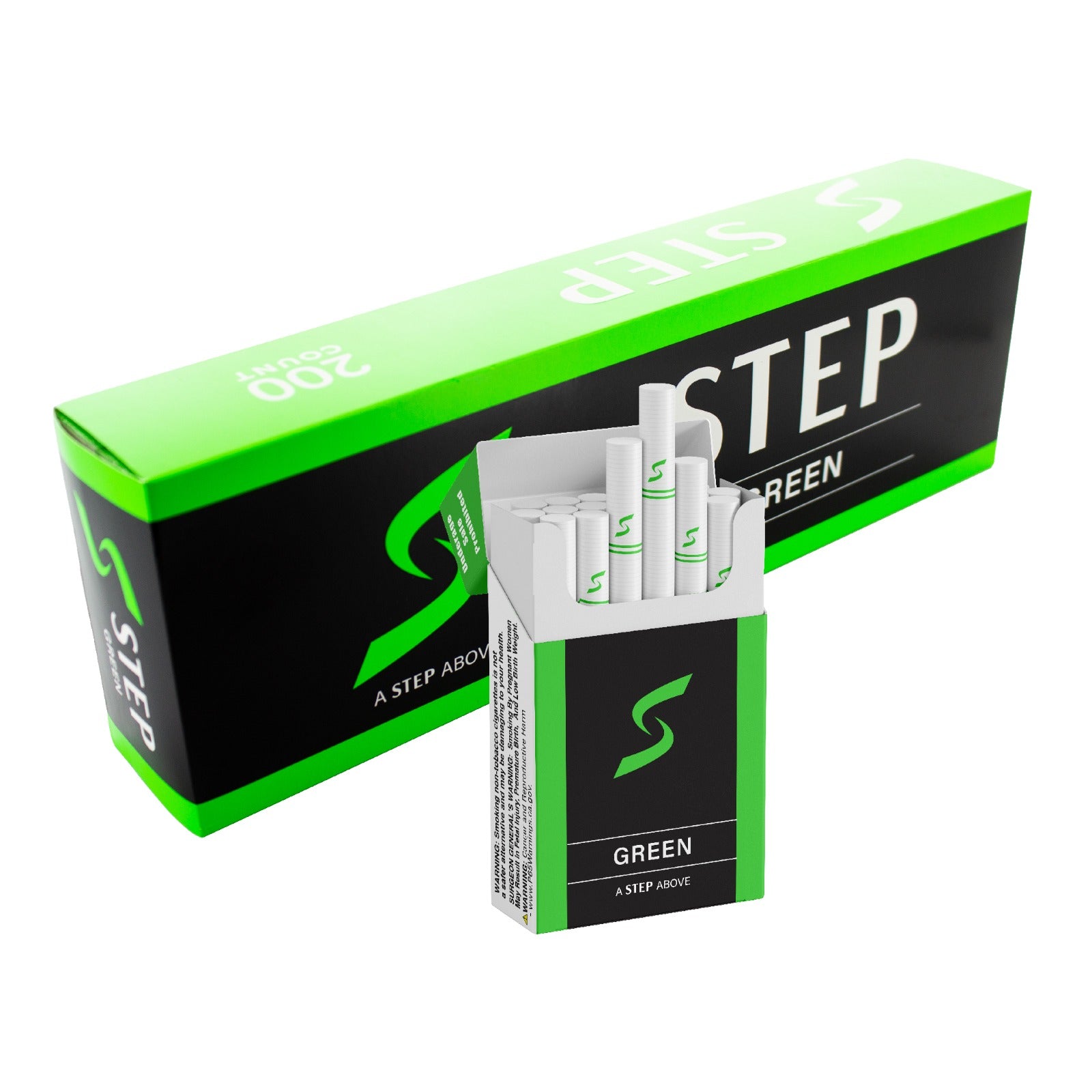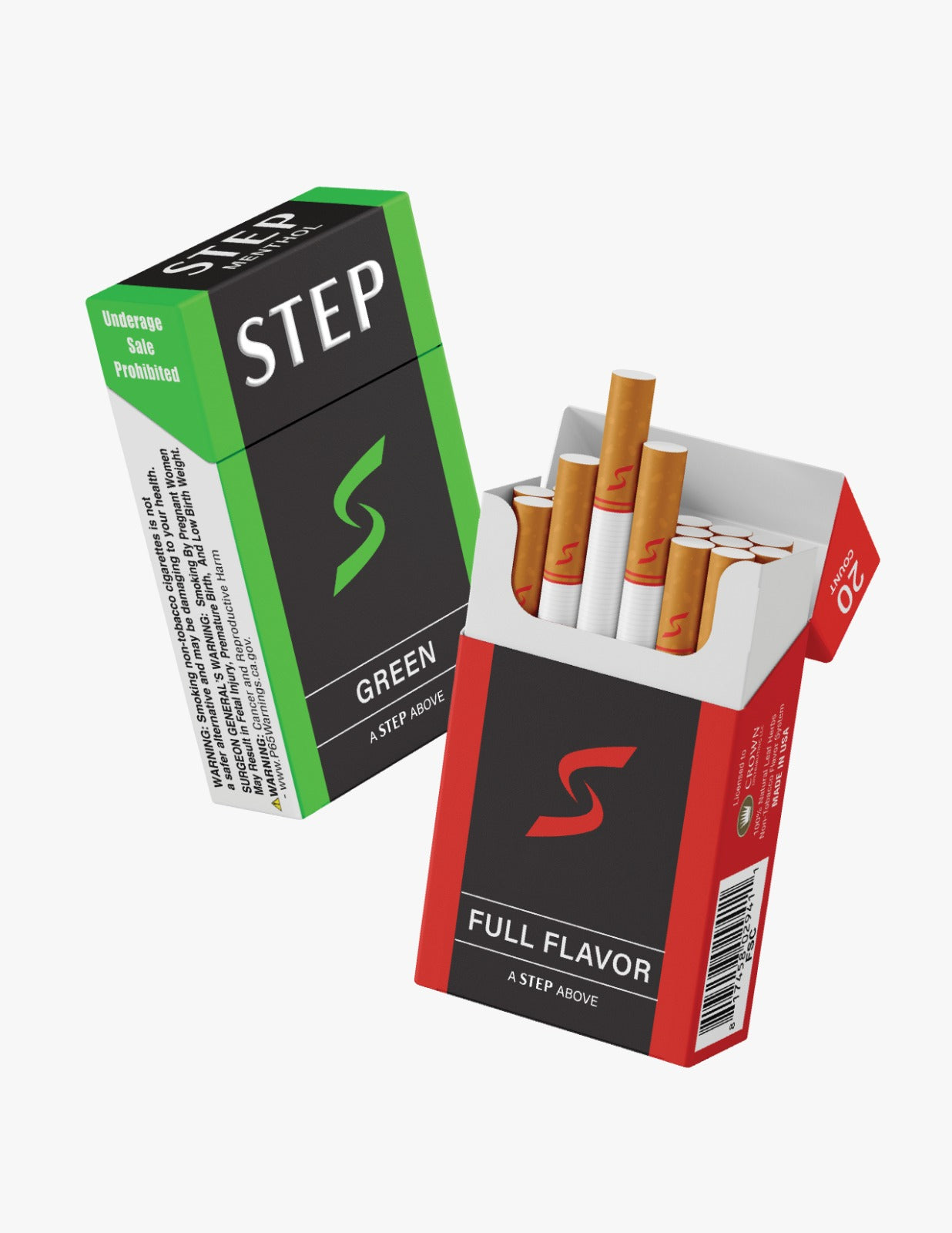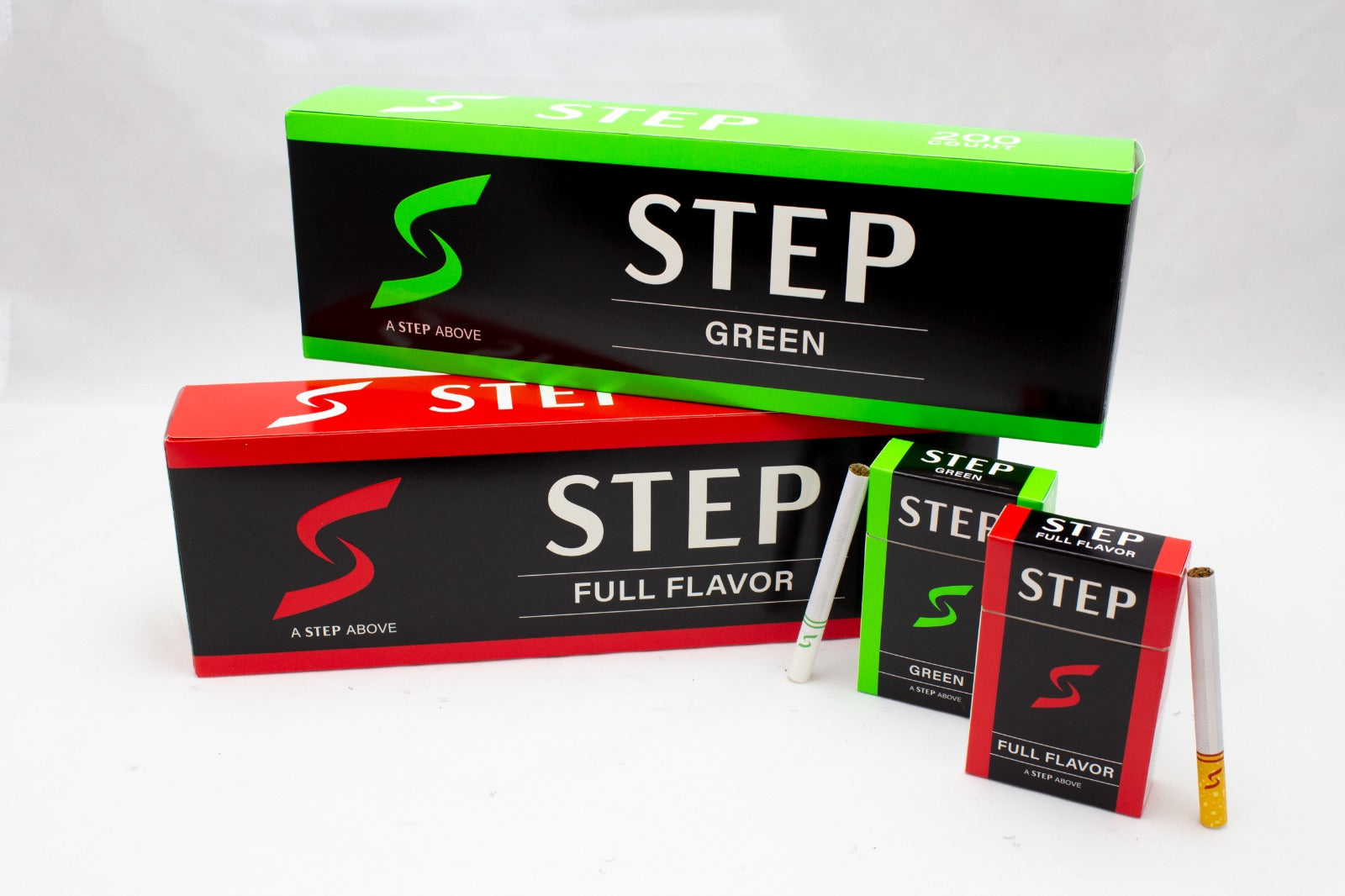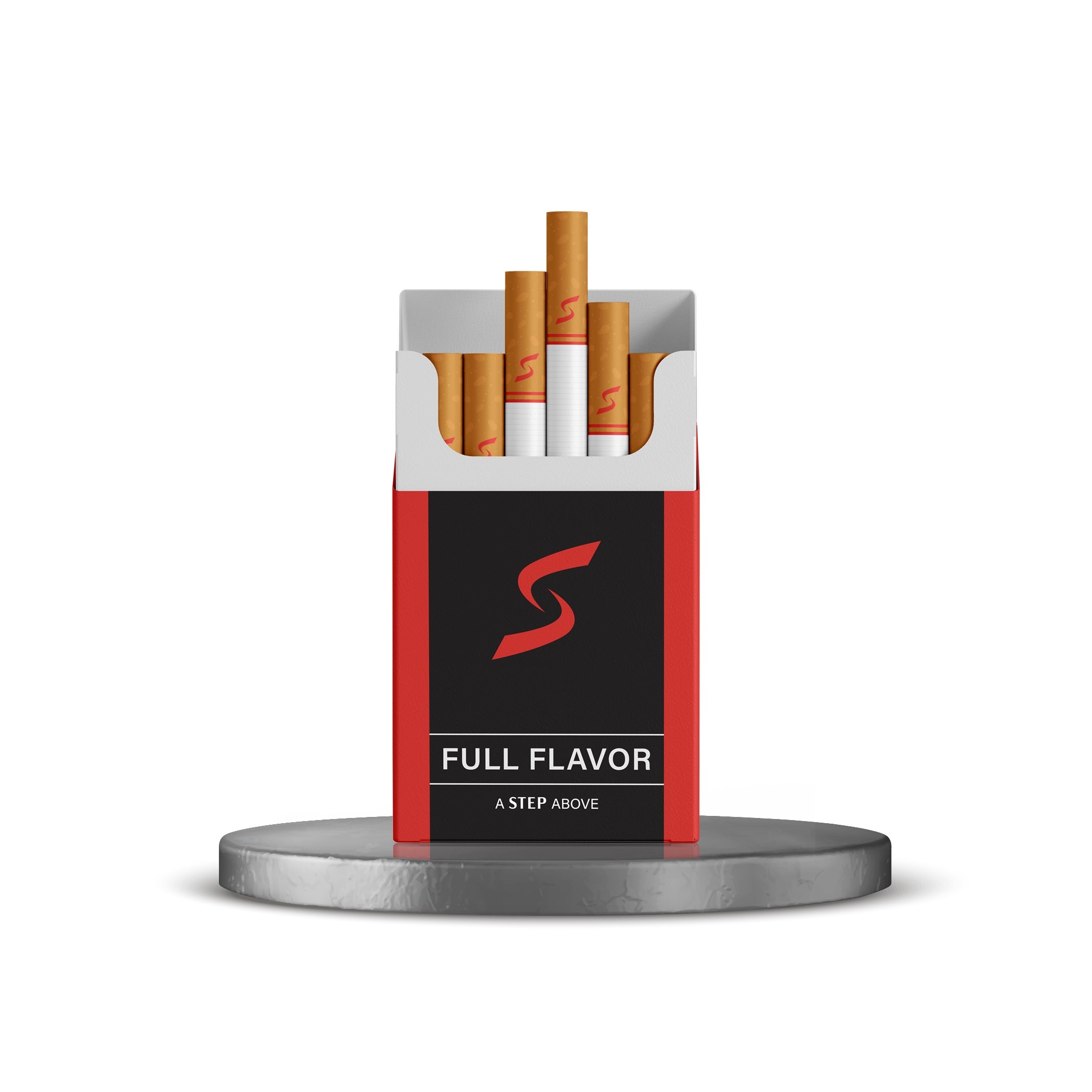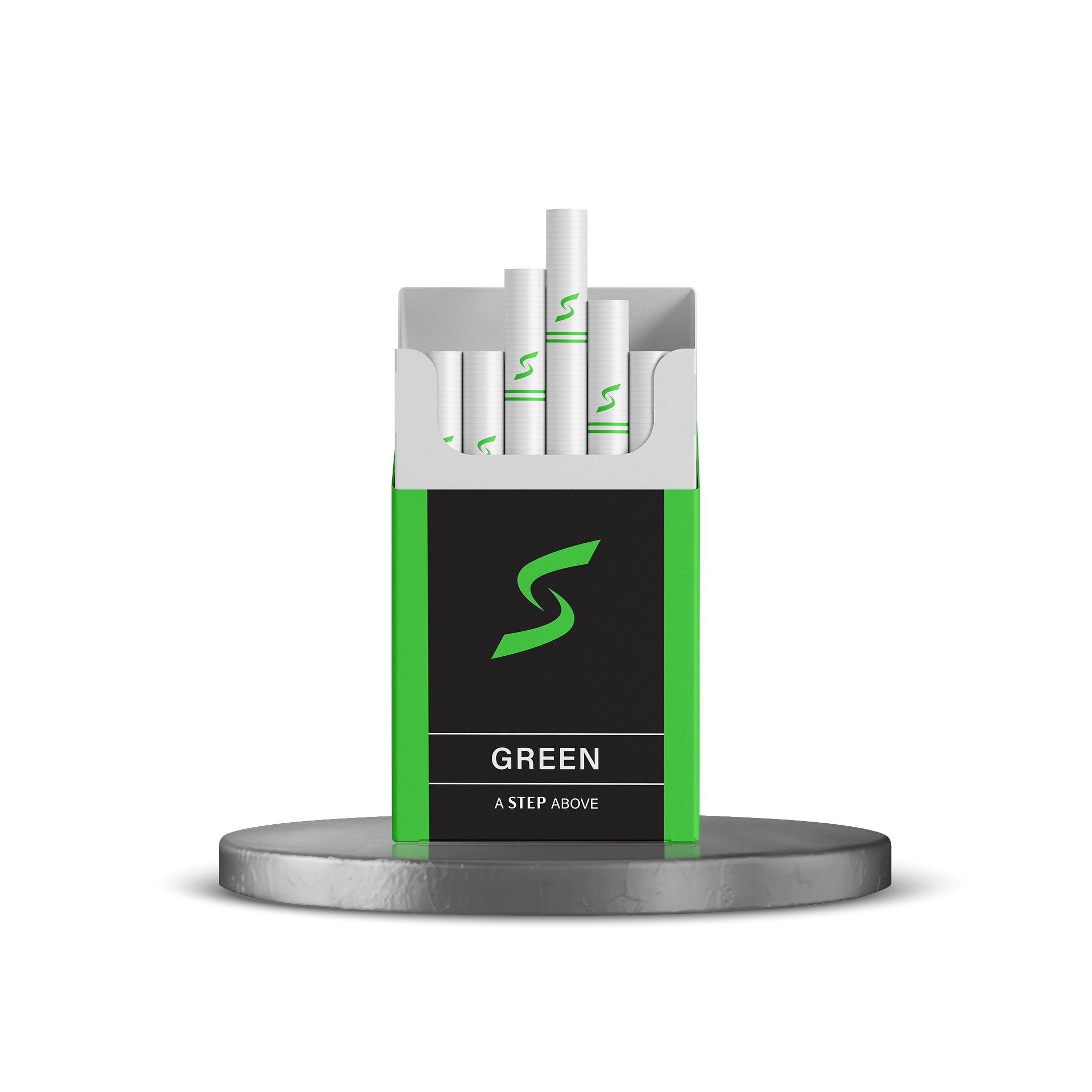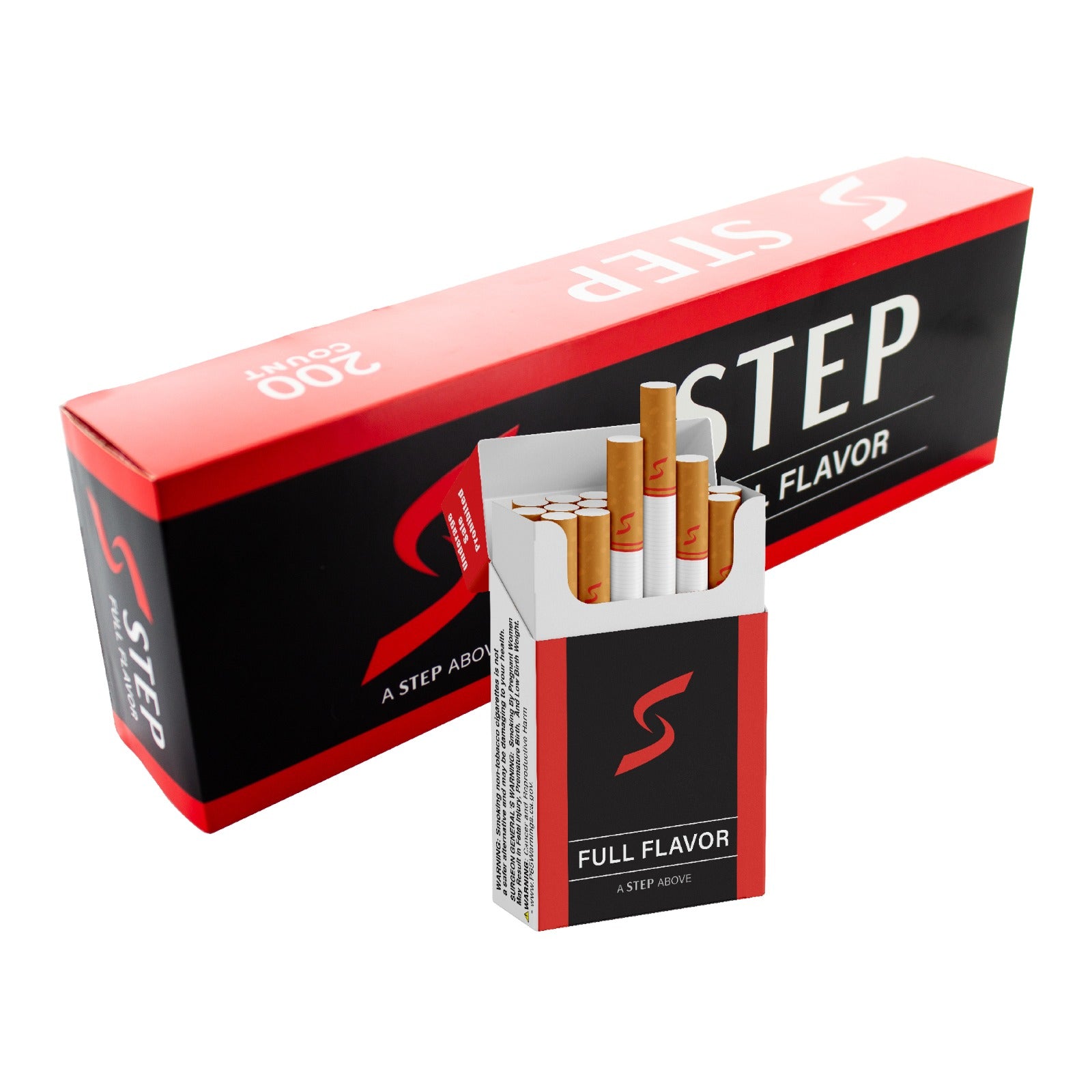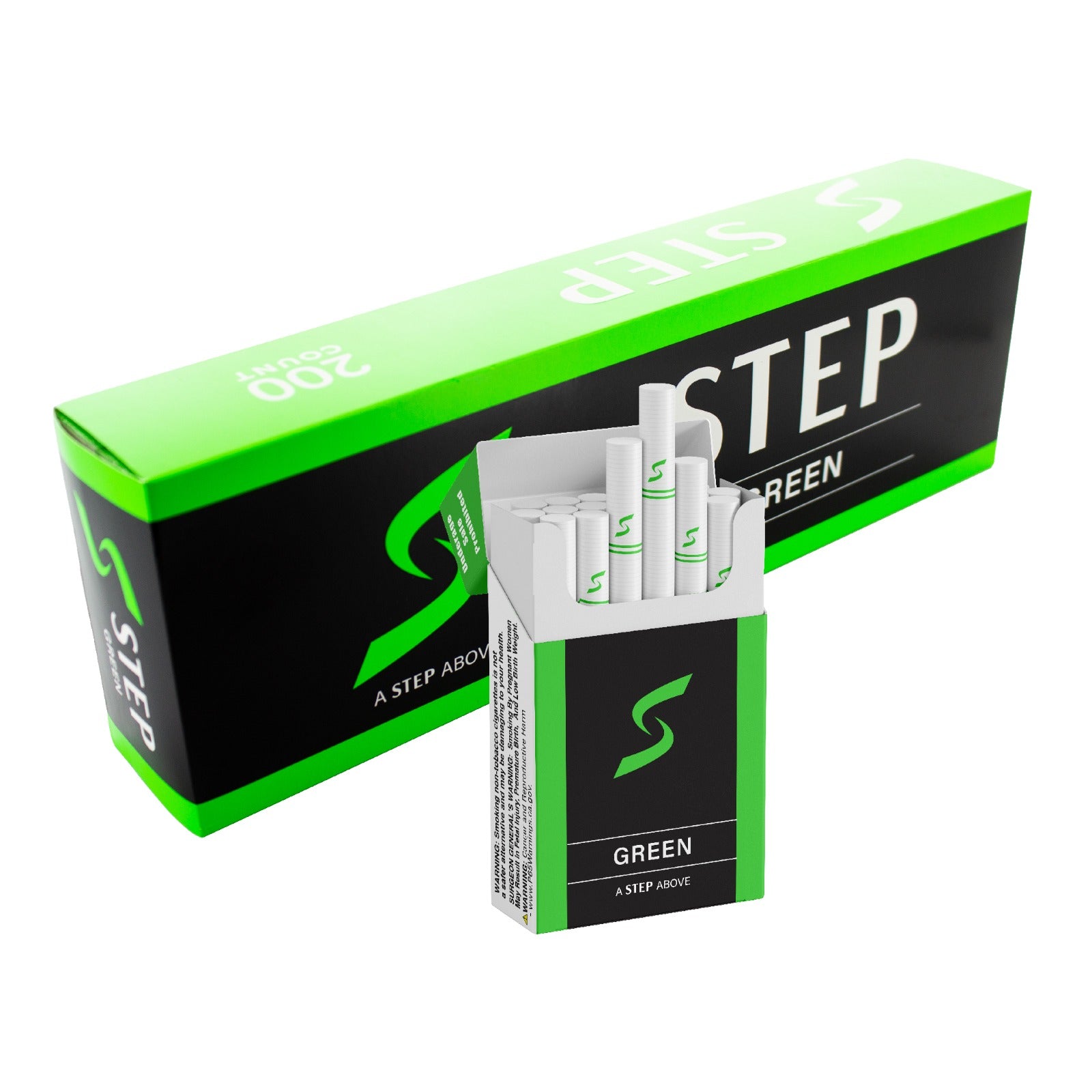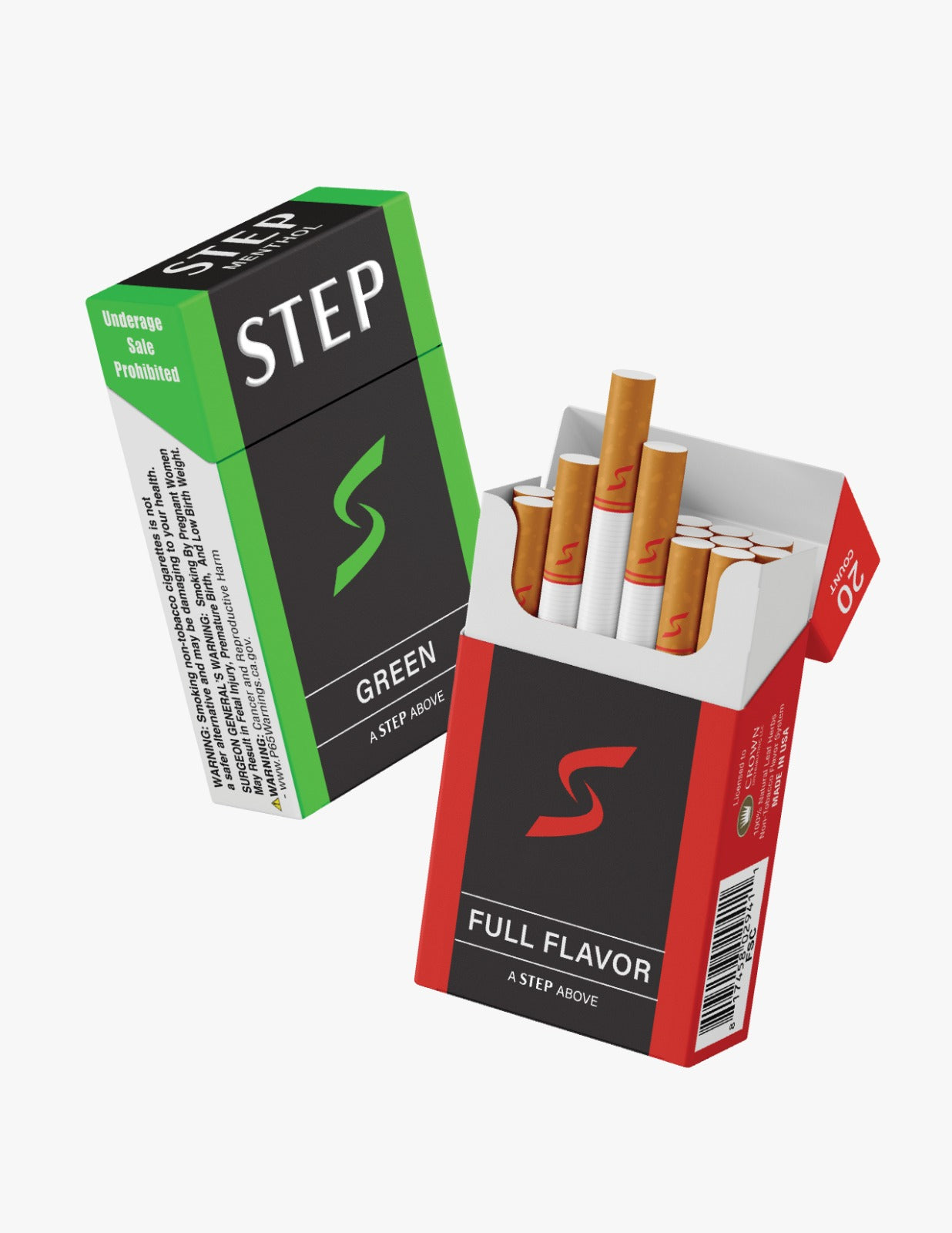 Step™ Cigarette Carton - 10 Packs
Regular price
Sale price
$29.99
Unit price
per
Sale
Sold out
Try a 10 pack carton of Step™ cigarettes! Comes in full flavor or a cool menthol green. Each carton has ten packs, and each pack has twenty Step™ cigarettes. Tastes, smokes, and feels just like a high quality American cigarette. Made with a propriety blend of natural herbs. There is 0% tobacco, 0% nicotine, 0% THC, 0% CBD, 0% Hemp, and 0% TFN. Get the same kick, without the nic!
What's it like to smoke Step™ cigarettes?
We asked tobacco cigarette smokers to try Step™ and give their honest feedback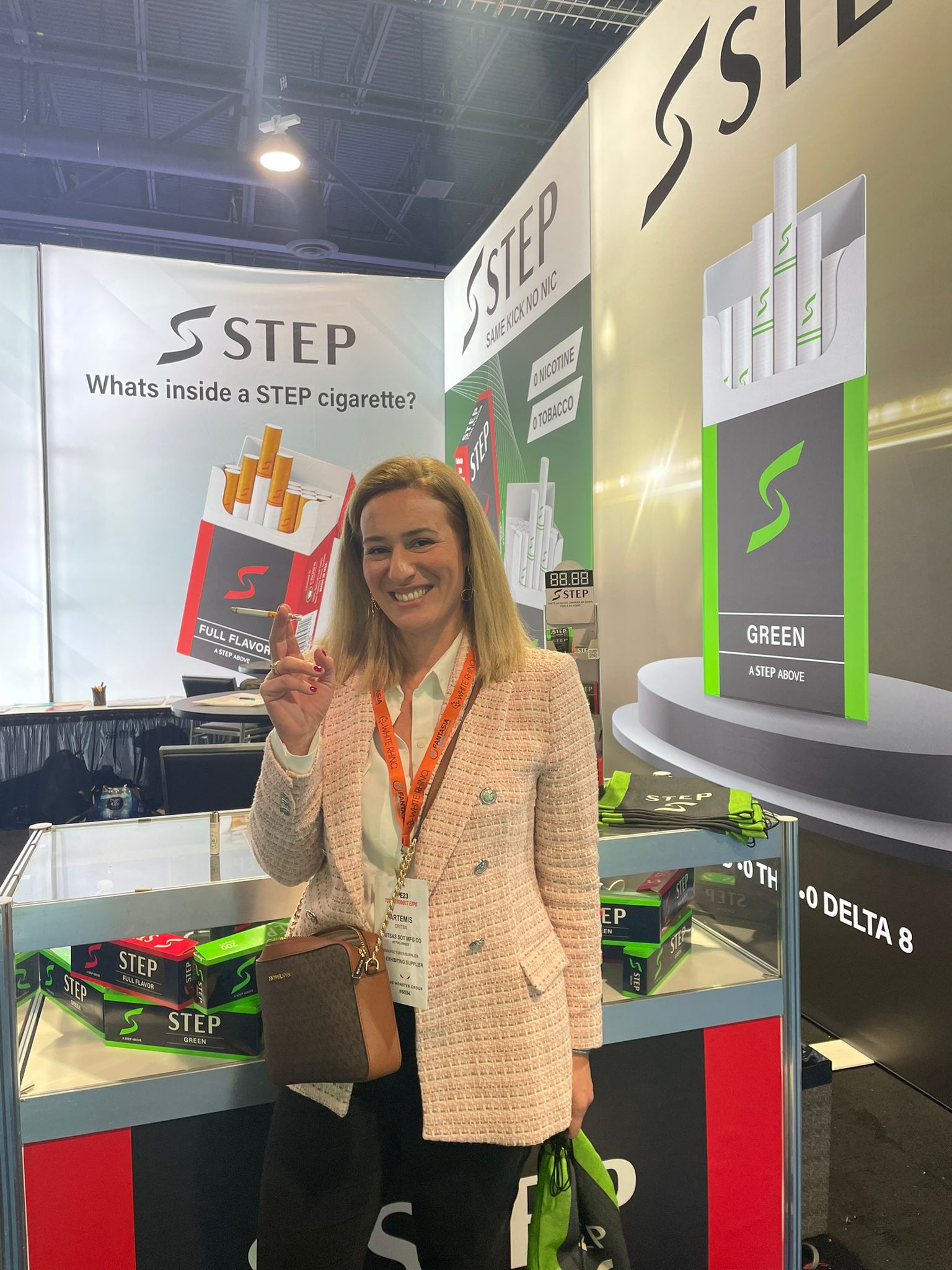 ARTEMIS D.
"These are good. I like the taste and I am satisfied like
I just smoked any other cigarette."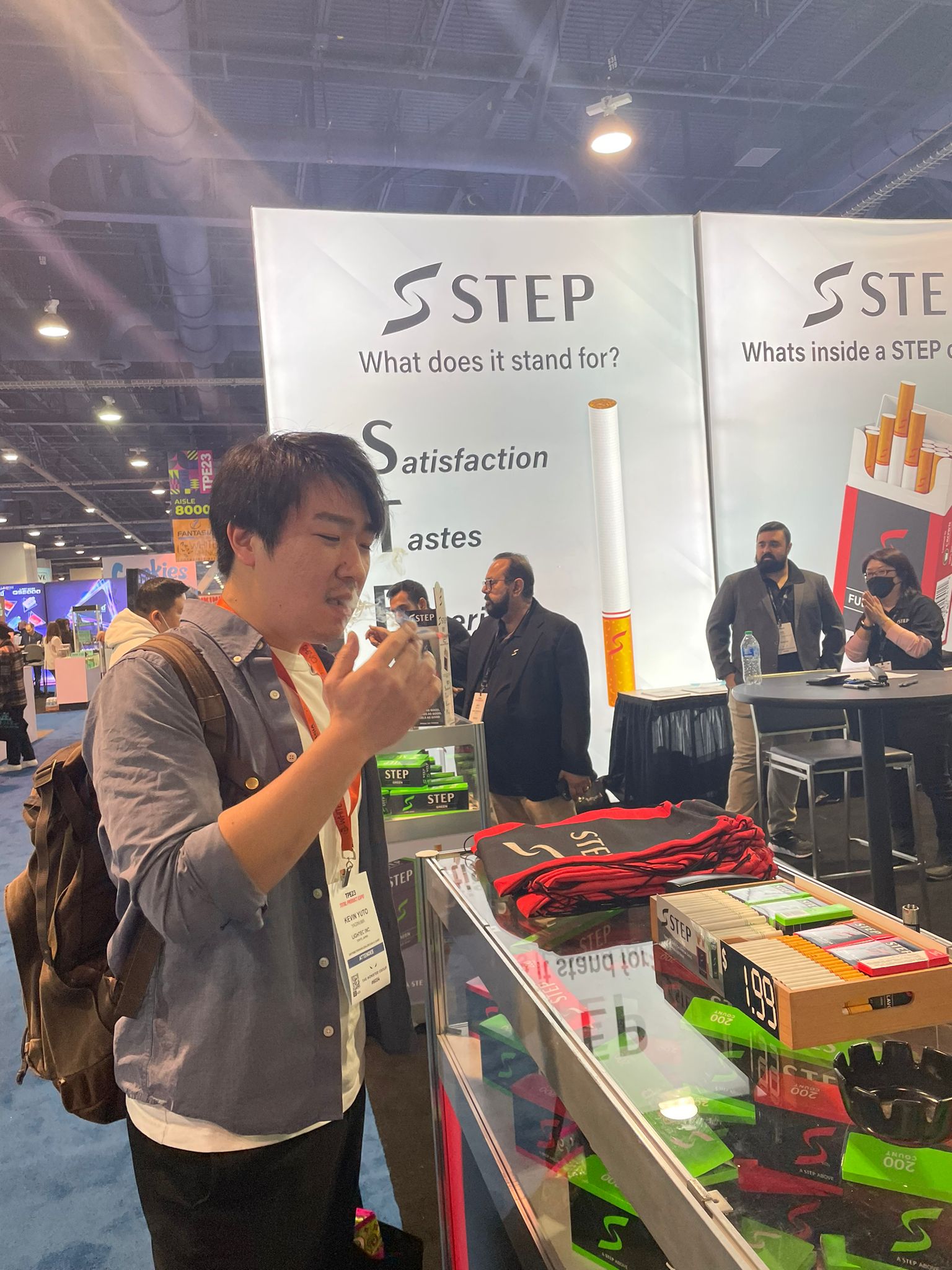 KEVIN Y.
"The smoke is quite nice. Just like a cigarette."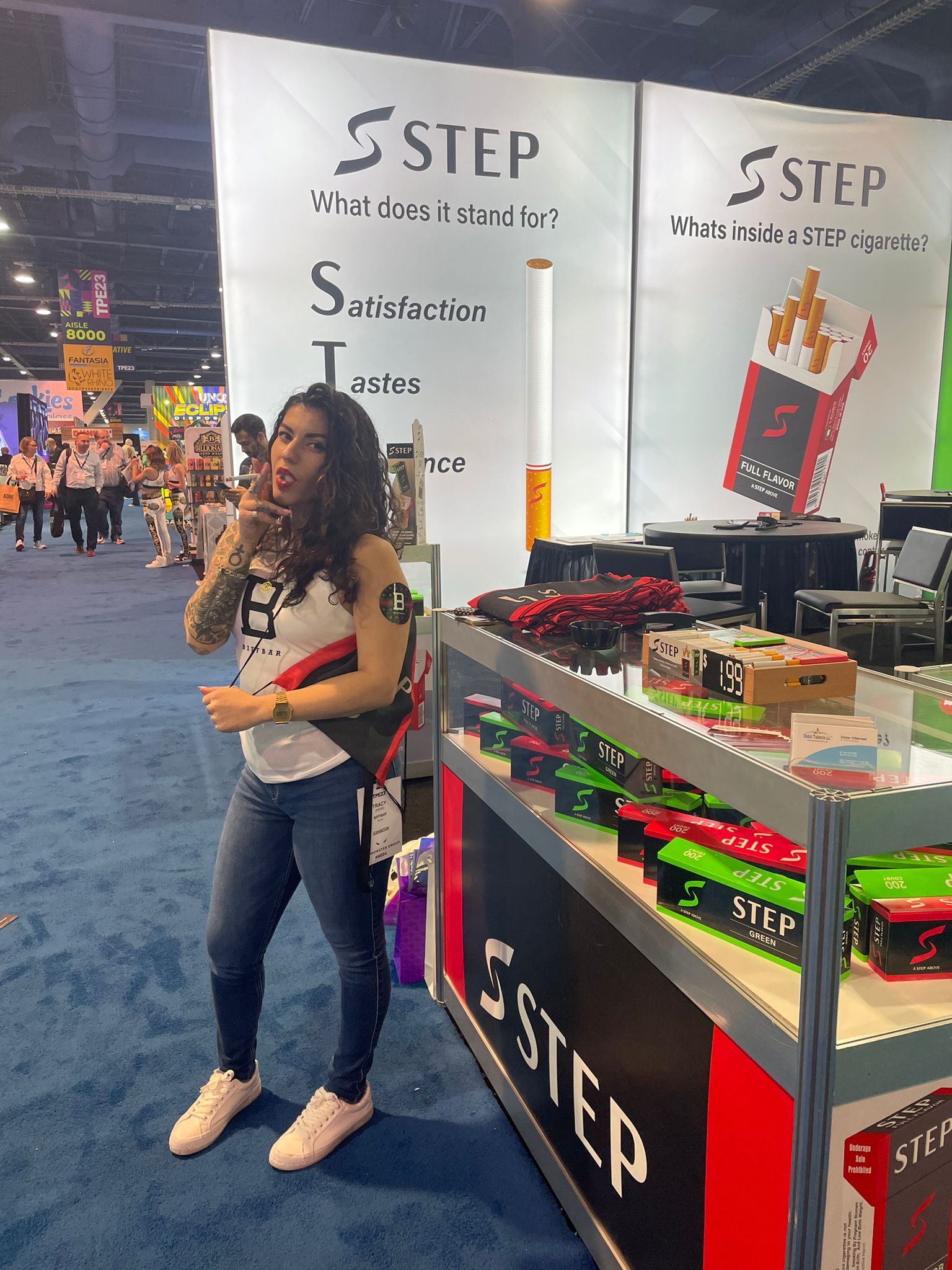 TRACY Z.
"I can't believe there is no tobacco in this! Feels like I'm smoking a menthol."
Got questions? We've got answers
Step™ cigarettes are created as a substitute product to tobacco cigarettes. Smoking any cigarette including non-tobacco cigarettes creates carbon monoxide, which is known to the state of California to cause cancer and reproductive harm. Accordingly we place warnings on our packs. For more info visit www.p65warnings.gov
Step™ cigarettes are legal to sell to adults 21+ throughout the United States. This product is a non-tobacco cigarette. As such, STEP falls outside most tobacco cigarette taxes and regulations. There are few licensing requirements needed to sell.  Step™ is generally not subject to federal or state tobacco or nicotine regulations.
Because Step™ cigarettes are created to mimic the traditional cigarette smoking experience, it's best to smoke only to a level that provides satisfaction. 
Step™ cigarettes provide a similar experience in taste, feel, and smoke to traditional cigarettes. 
While crafting Step™, the research and development team worked to find a taste and blend profile that was near-identical to what satisfies cigarette smokers. The Step blend combines quality ingredients that are not made or derived from tobacco or nicotine. After much testing, our team developed a layered tobacco-like flavoring system that when combined with Taro and other botanicals, offered a taste that is virtually indistinguishable from high quality tobacco cigarettes.
Besides taste, the STEP products needed to offer the same type of feeling, sensation and satisfaction found in regular cigarettes. Our proprietary blend of Taro and botanicals gives Step™ the throat hit and kick  smokers of a traditional cigarette expect. 
Step™ has partnered with seasoned cigarette manufacturers and raw material suppliers to acquire access to high quality production and the many components needed to best create the draw, burn, and overall smoke quality consumers look for in traditional cigarettes.
You can smoke Step cigarettes anywhere you can legally smoke tobacco cigarettes.
You must be 21+ to smoke a Step™ cigarette. Step™ cigarettes are only made for adult consumption.
Step™ cigarettes is a non-tobacco product, and will not show up on a drug test. There are no ingredients in the products that would be likely to show a positive result. Step™ cigarettes are free of all types of CBD, THC, nicotine, and tobacco. 
Step™ cigarettes are not made with any hemp or cannabis flower or hemp extracts. Therefore, there is no CBD, delta-8 THC, or delta-9 THC in this smoking product. Consequently, there are no licensing or reporting requirements for hemp products.
Step™ cigarettes are not intended or marketed to help quell people's cravings. The only thing Step™ cigarettes intends to provide adults is a non-tobacco substitute that has similar taste, feel, and smoke experience to traditional tobacco cigarettes.
Step™ cigarettes come in king size packs.
Each Step™ pack contains 20 cigarettes per pack.
Step™ is not subject to FET taxes, many of the state excise taxes, MSA payments, and attracts no FDA assessment fees or OTP taxes.  Step™ is generally not subject to any federal or state tobacco or nicotine regulations for marketing or advertising or minimum pricing statutes. The states of Kentucky, Oklahoma, Nevada, and New York may require Step™ cigarettes to be stamped due to the way some states define cigarettes.
Because Step is a non tobacco and non nicotine product, you can sell Step cigarettes to any adult 21 years old or older at any store without having any license.  Ex. Liquor store, convenience store, hedge shop, tobacco shop, vape store.
All statewide flavor limits on cigarettes are focused on tobacco and nicotine delivery systems.  Because Step™ cigarettes are non-tobacco and non-nicotine, the Step™ FULL FLAVOR and GREEN (Menthol) styles, should not fall afoul of flavor bans. However, there may be a few  local flavor restrictions that affect all smoking products, including non tobacco cigarettes, which could impact the sale of a menthol non-tobacco variant. Trade partners should speak with their own legal counsel to assess applications of flavor bans on these products.  
Because Step™ is a non-tobacco and non-nicotine product, retailers can sell Step™ cigarettes to any adult 21 years at any store without the need for a tobacco license. Step™ cigarettes are not subject to the majority of local and state flavor bans, and have no NPM obligations, MSA reporting or payments, PACT Act reporting,  restrictive big tobacco "EDLP" limitations or other shelf display or retail or wholesale contract restrictions.